Come Join Us At Playgroup
The Bargara Friends Playgroup is a very informal playgroup with a safe outdoor play area and a range of organised activities for babies and toddlers.
We invite anyone with little ones to come and join us.
Playgroup starts with a playtime to which we add an activity like bubbles or craft. Playgroup ends with us sitting in a circle and singing together.
Playgroups provide great benefits to both parent / carer and child. It's a great way for your child to learn about the world, make friends, and develop social skills.
For parents and carers, it's a chance to engage in some adult conversation!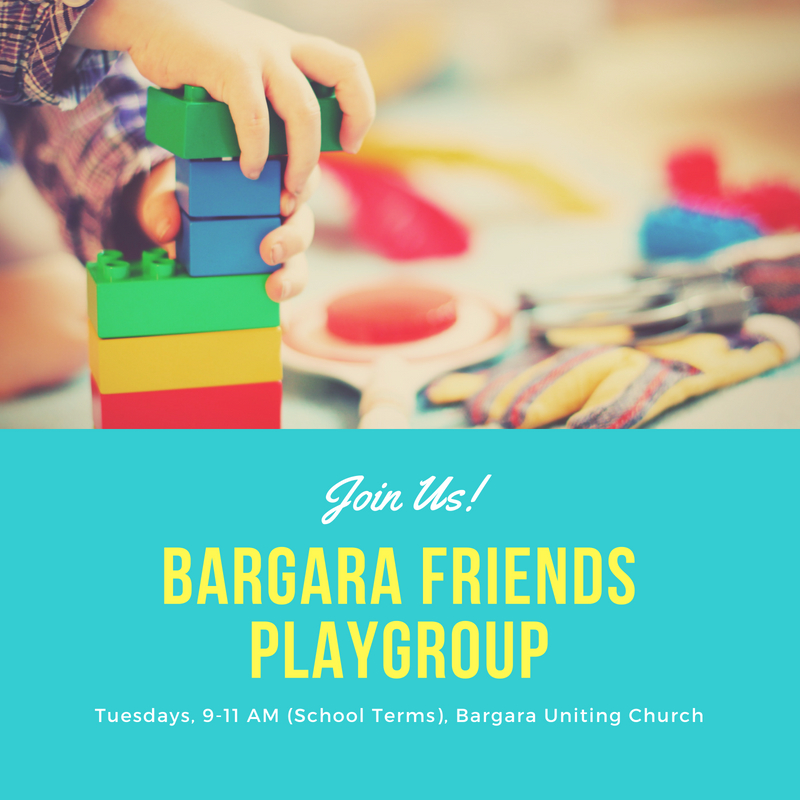 Tuesdays during school terms. 9-11 am.
For parents / carers, babies and children under 4.
$3 – This per family fee covers insurance and playgroup supplies.
Morning tea for your little one. Coffee and tea are provided.
Bargara Uniting Church. Cnr Hughes Road and Blain Street in Bargara.